We have made it mandatory for all trekkers to come with a Covid-19 test. No matter which state they're coming from.
Treks to do in May & June
---
What We Do?
---
Himalayan Trekker is India's Best Eco Trekking Community. We offer Treks to keep our Environment & Trekkers healthy. As a community of trekkers, we are devoted to preventing our Nature and Environment. Keeping the safety of our Environment in mind we come up with this Idea called Eco-Treks where we offer treks to educate and aware people of the Environment as well as, well being of theirs too. These treks include Anti-smoking treks, Clean and Green Himalayas Trek, Yoga Treks, Photography treks, and many more.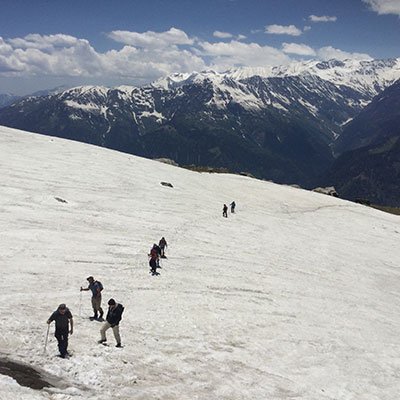 Why Choose Himalayan Trekker?
---
We Believe In Nature And We Value Relationships Over Business. In The Order to Preserve Our Himalayas, We Have Come Up With An Idea Of ECO-Treks.
Experienced Guides
We are blessed with one of the most experienced and incredible guides present in India. All our trek guides have years of experience and knowledge.
Top Notch Safety
Himalayan trekker give uttermost importance to the safety of our trekkers. we use the best of best safety instruments and our guides are trained in first aid and medical emergencies. Himalayan Trekker believes in precaution first.
Small Group Size
To offer personalized attention to each member of the trek and keep communication with everyone individually, Himalayan Trekker decided to keep an average group size of 10-15 trekkers.
Guaranteed Tours
At Himalayan Trekker, commitment is not a word it is an act. We don't cancel your treks as long as nature is on our side. We deliver what we have promised.
Informative Treks
Our ECO-Treks are filled with information, we believe that with you we all can make the world a better place. Our goal of these treks is to spread awareness about environmental issues and health issues
Easy Booking
booking treks with us is easy. Pay online 30% if of the total trek fee and book your trek. As insurance, we will provide you an invoice for advance payment.